STORY.02
There are never any walls
between the people in the Kaji Group
What best represents the workers of the Kaji Group
are smiles and bows.
Our employees always greet customers with a smile and bow deeply. How do they approach their work? Sota Takenaka, a member of the Machinery Manufacturing Section of Kaji Seishakusho Inc. talks enthusiastically about us.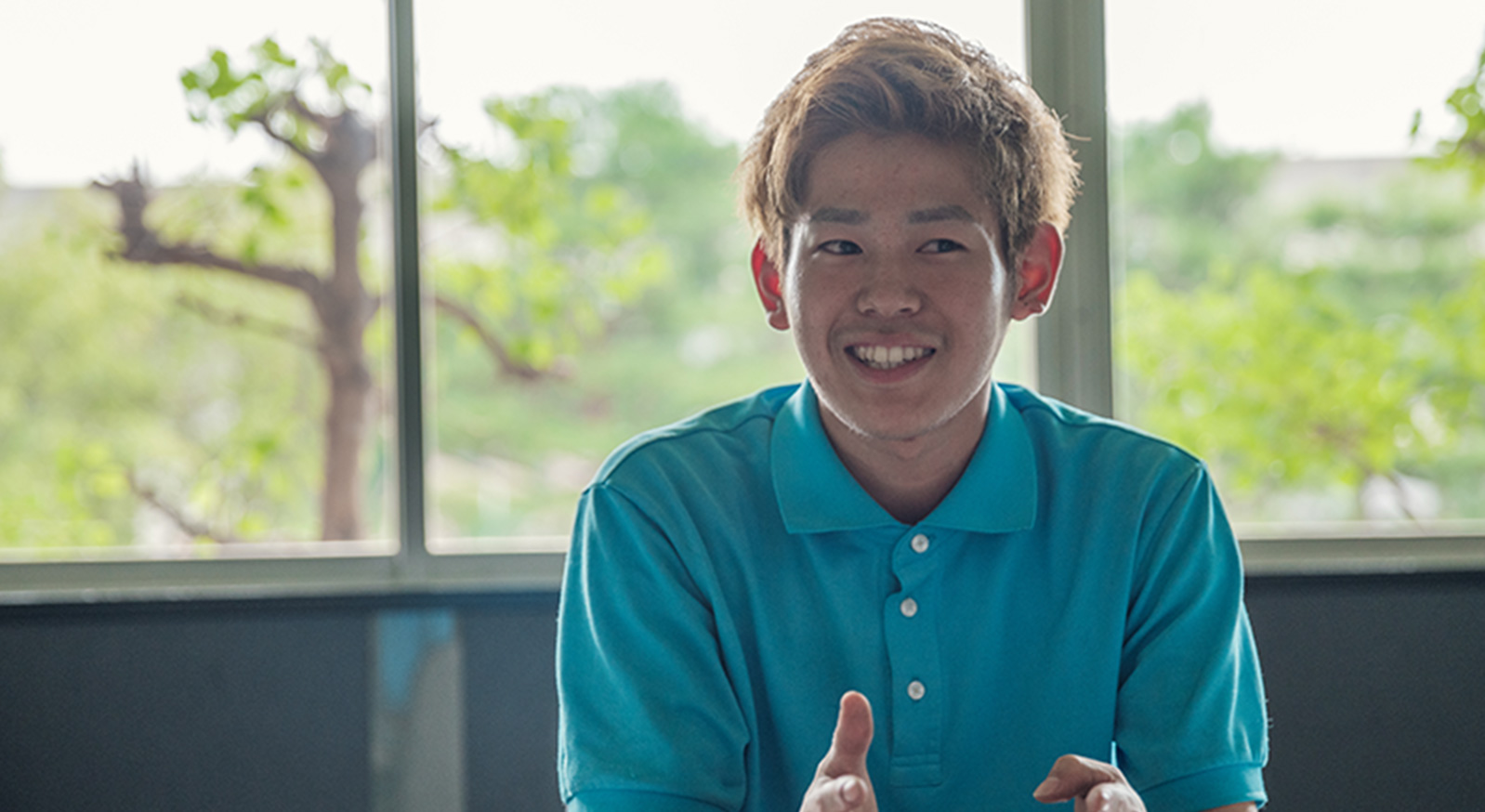 We all keep customers' smiles in mind because we can't see them.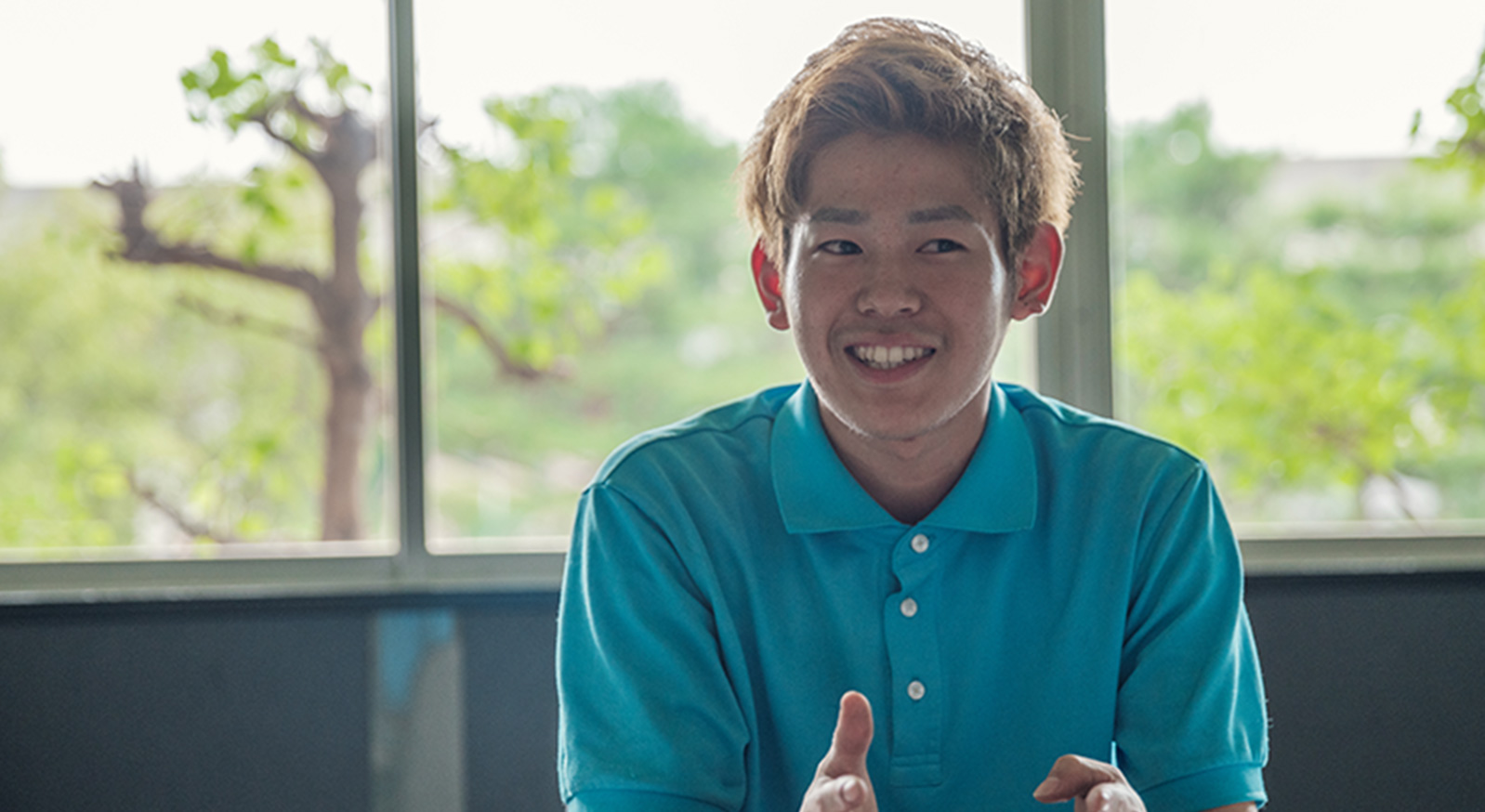 What I am conscious of at work is to do my job politely and quickly, even when on a tight deadline. This is because I work with the image of customers' smiles even when I don't see their faces directly. My mentors and superiors often consult me, and sometimes we have many discussions before deciding on a satisfying production plan.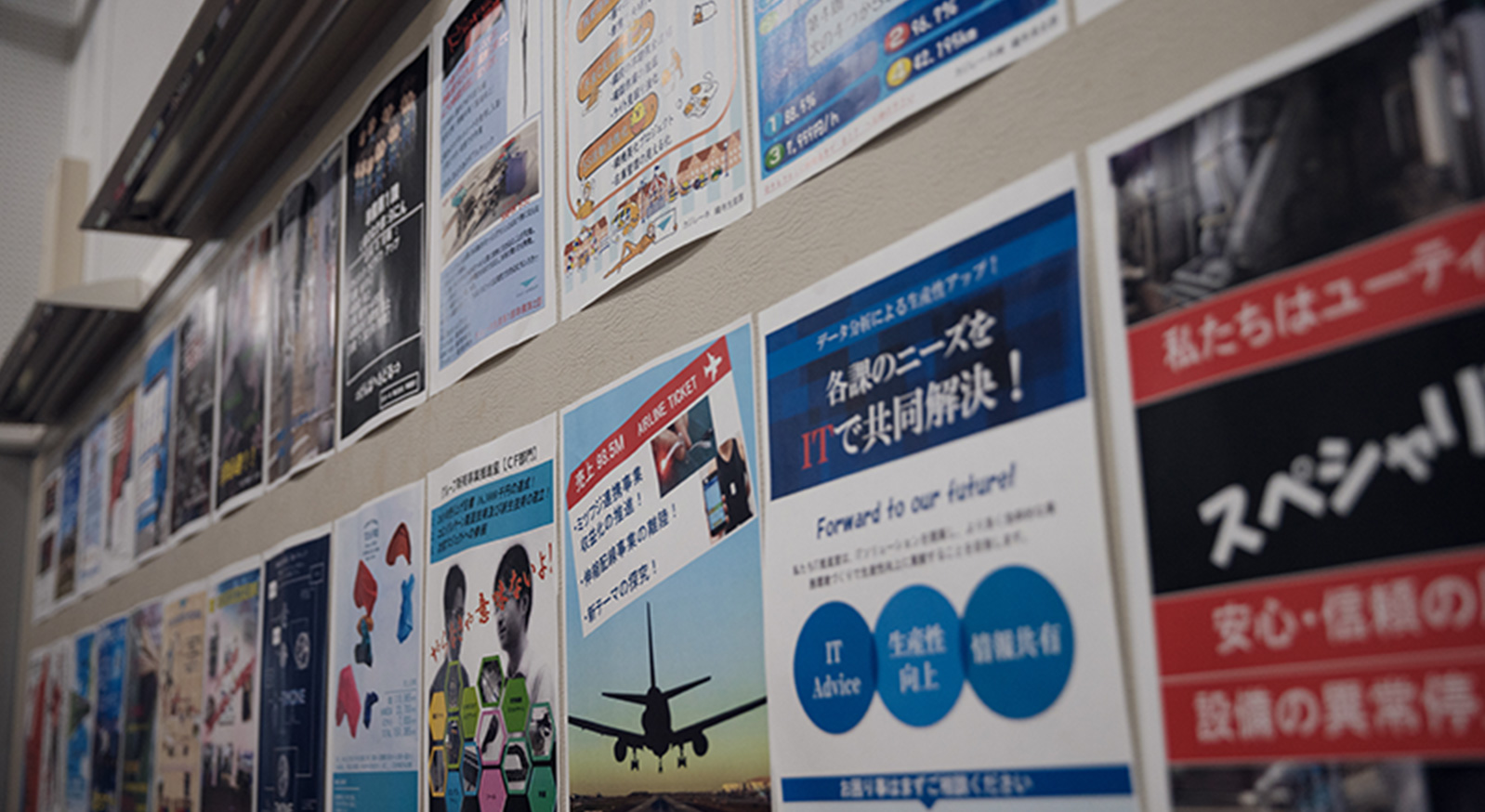 Opportunities to learn
mentors' mentality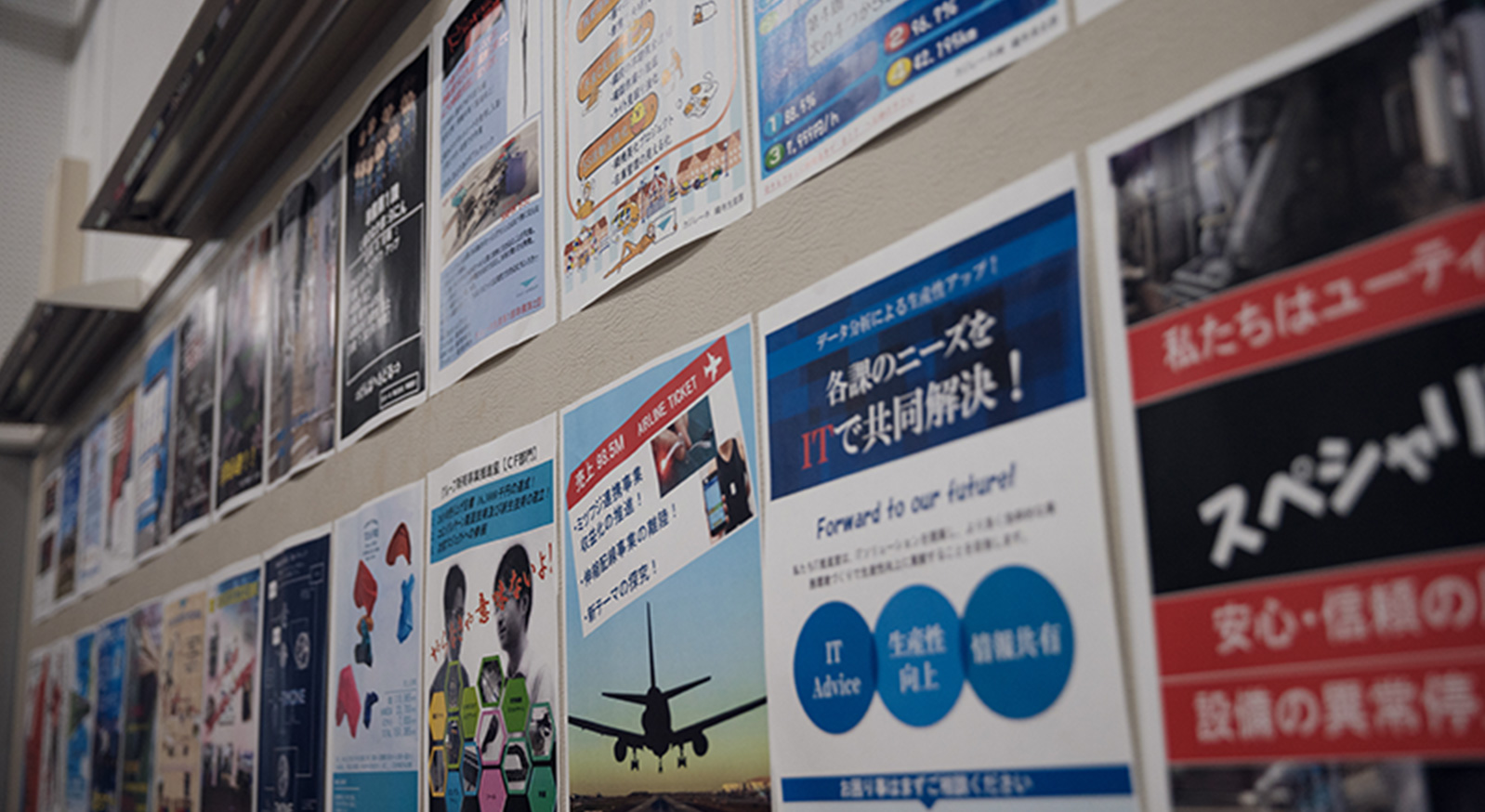 There are regular Employee Conventions in which all employees participate, and each working team announces its goal in a poster. By looking at a variety of posters with humor or good design, we can get to know our mentors as individuals. I came into contact with many ways of thinking about work on such occasions, and I have developed a diligent attitude.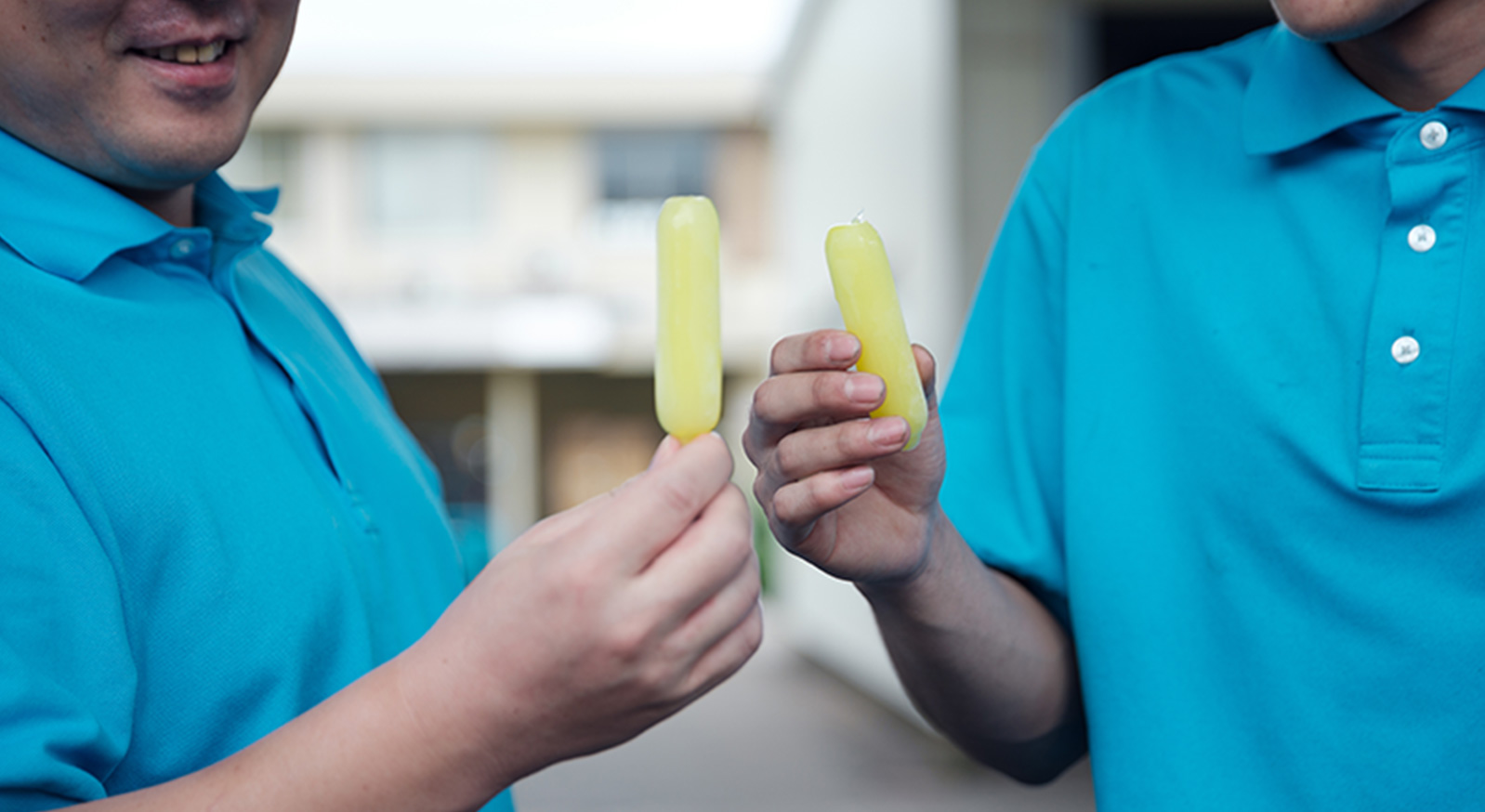 We don't build a wall between people.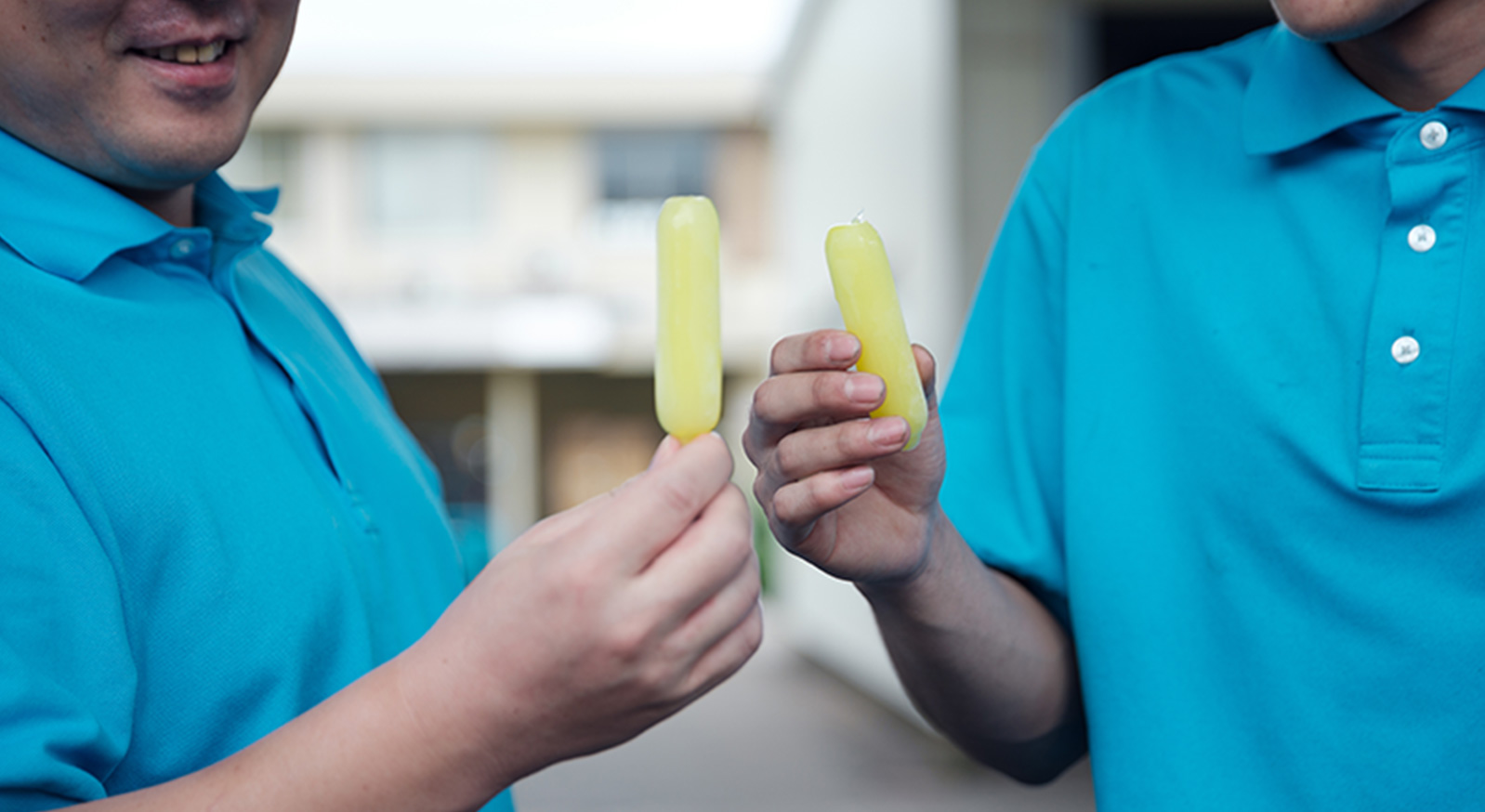 Barbecue parties and hot spring trips, sharing ice cream supplied by the company with mentors in the hot summer—
I have never felt a barrier between staff members. There was a problem once that I couldn't solve as a new recruit. I asked for help from a mentor who was off duty, and he rushed to assist me. Experiencing such things, we learn that we can all rely on each other.
Our three factory brands
expand the value of synthetic fibers
Thinking of the fibers
of the future