STORY.03
Thinking of the fibers of the future
Fibers meet technology
The Kaji Group is engaged in all kinds of manufacturing related to textiles. What are we envisioning for the future? At the New Group Business Promotion Office, which embodies the Kaji Group's vision and has been evolving textiles by combining fibers and technology, Kansei Yoshimura tells you compelling stories.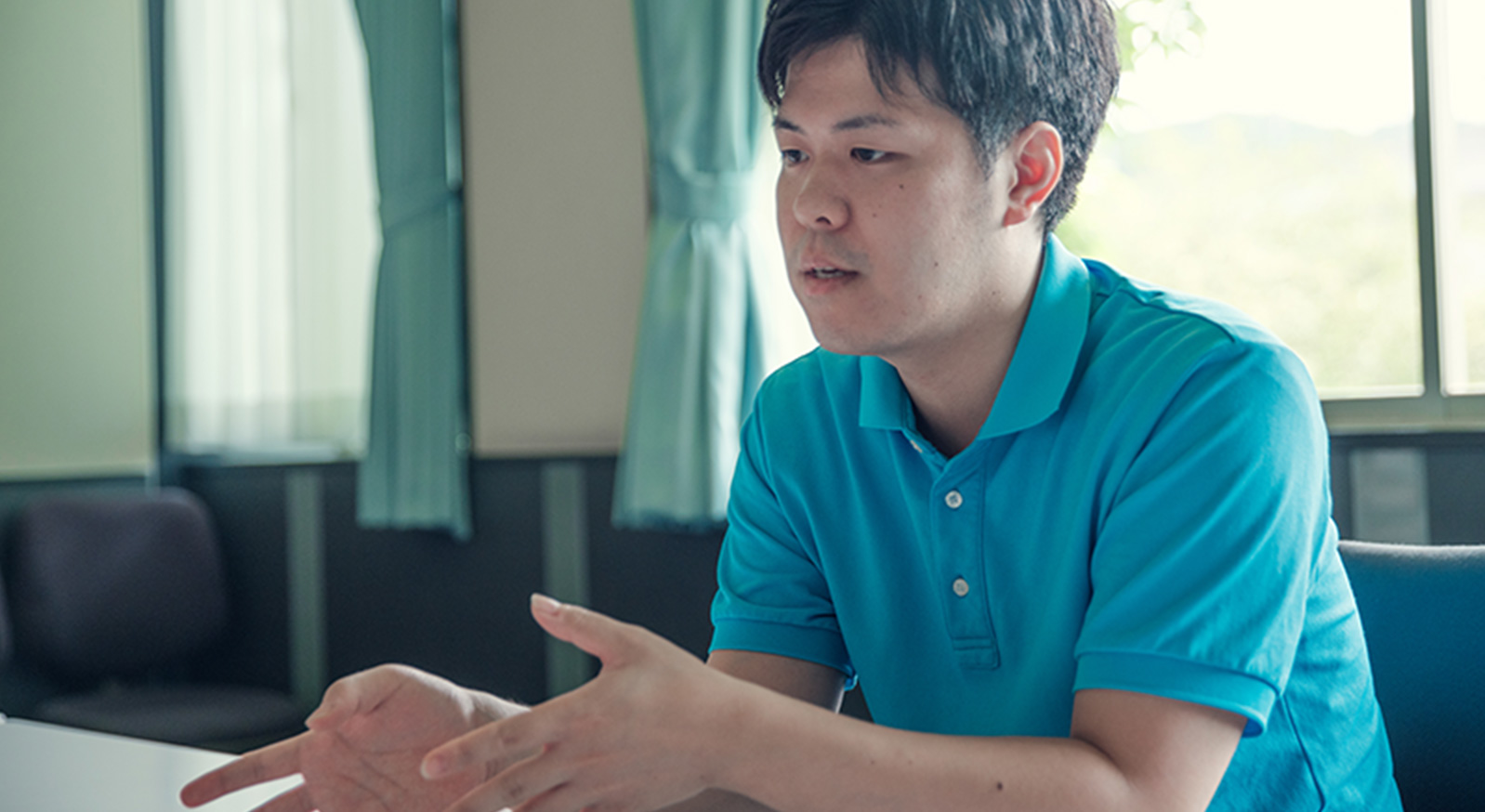 Development of our own style
while responding to customers' needs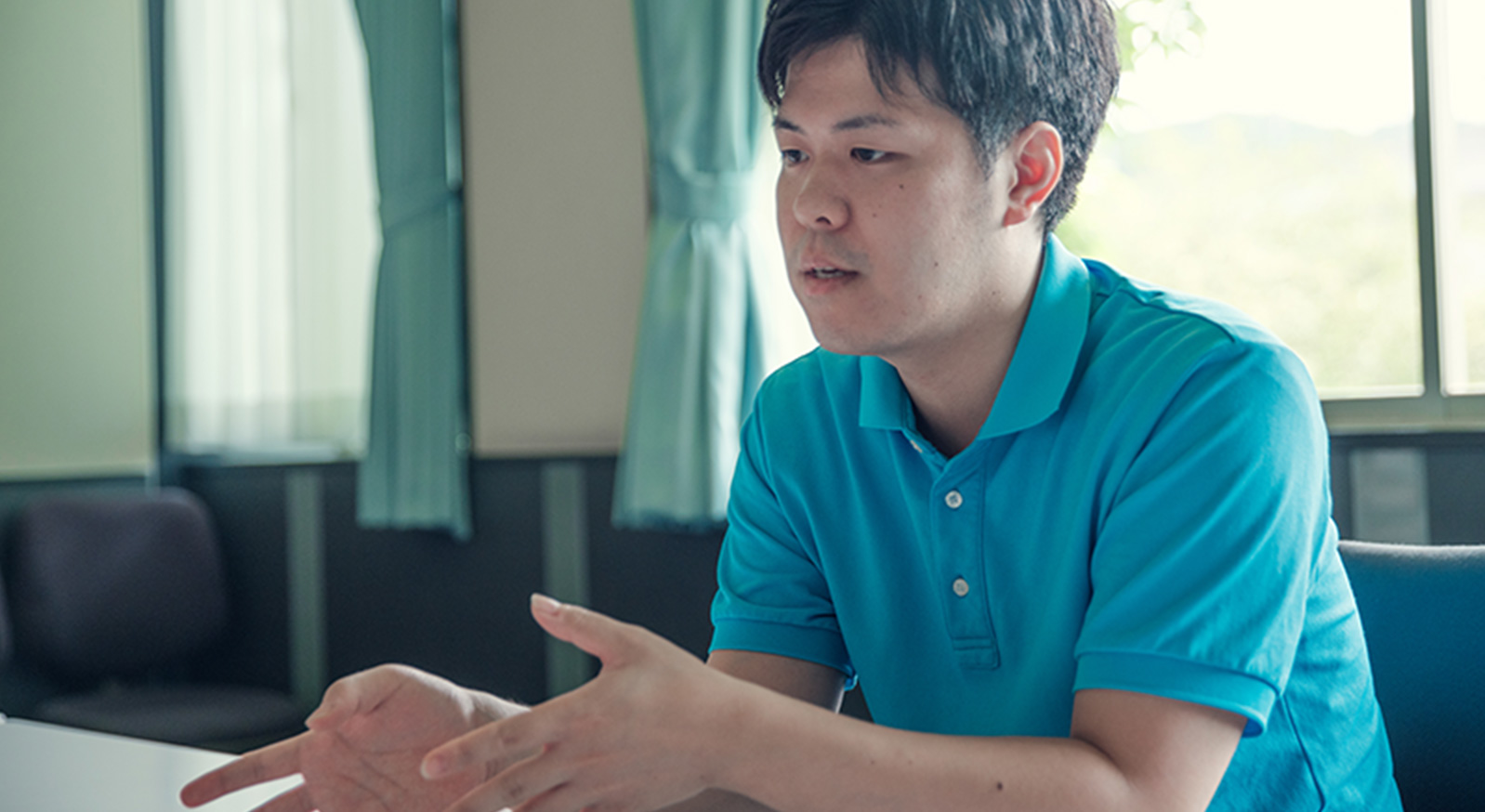 When a customer requested an elastic wiring that doesn't break, we succeeded in developing a tape that offers both elasticity and conductivity by utilizing our own technology. This led us to consider further applications for this product. At that time, new applications of IoT technology such as the Apple Watch appeared, so we started developing wearable devices.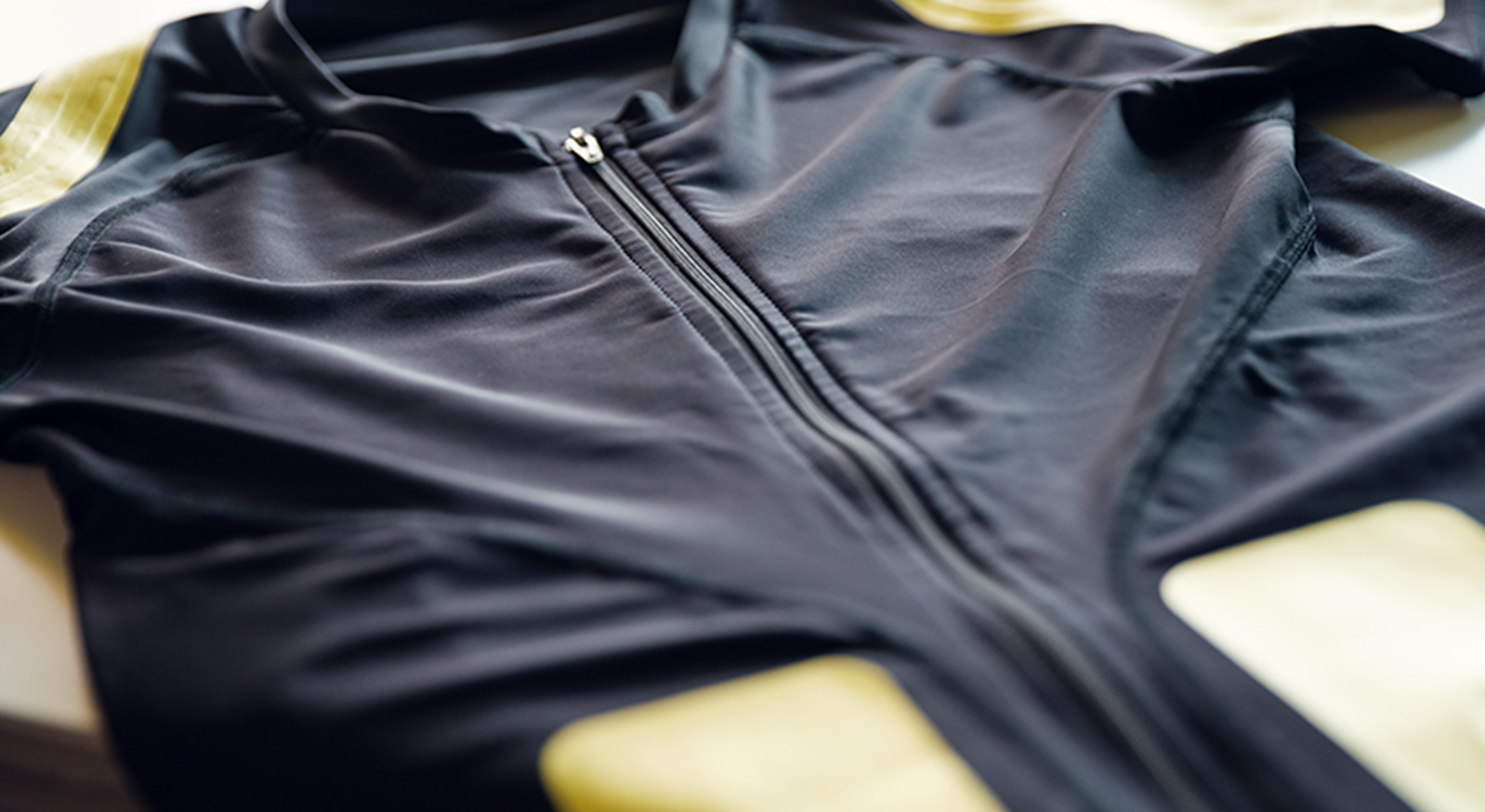 Wearable devices are
the first step toward a wider future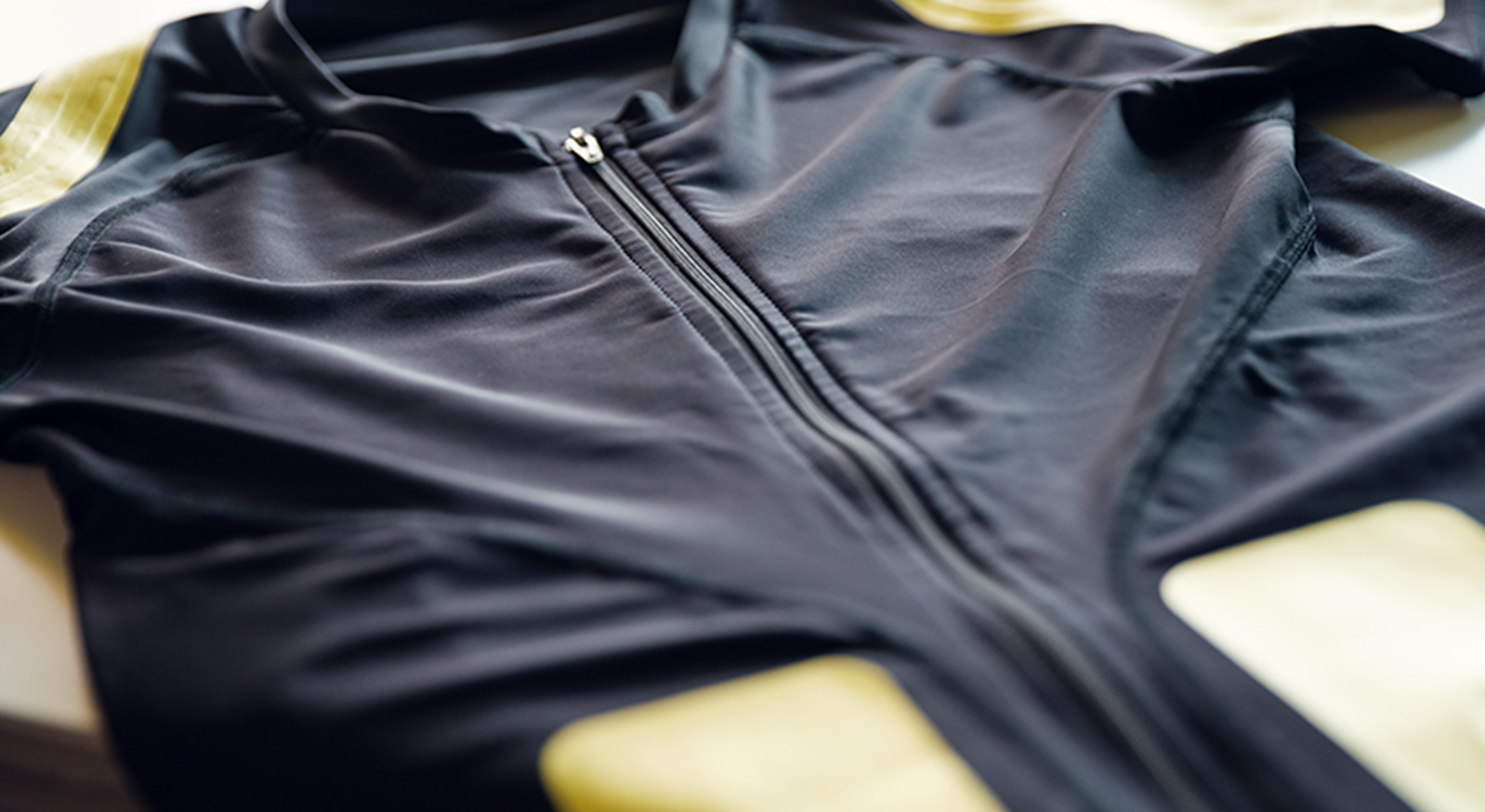 Specifically, we are developing a variety of wearable devices to meet customer needs, such as weaving the elastic wiring tape into clothing. We believe that the future of the textile industry will improve as our crossover creation expands. Responding to the needs of our customers and making them into products one by one, we are building a foundation that will become a gateway to the industry.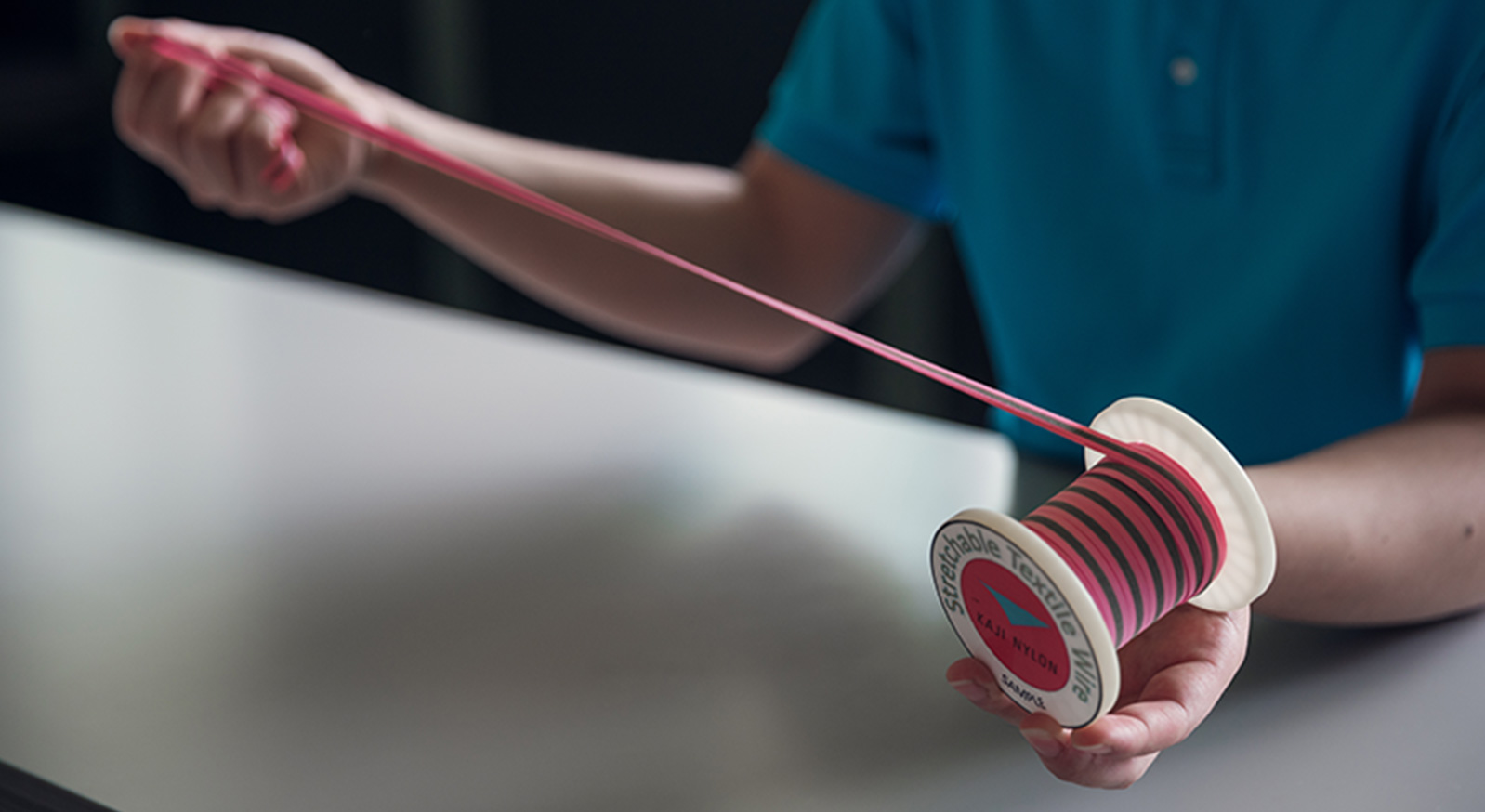 To be a bridge between fibers and technology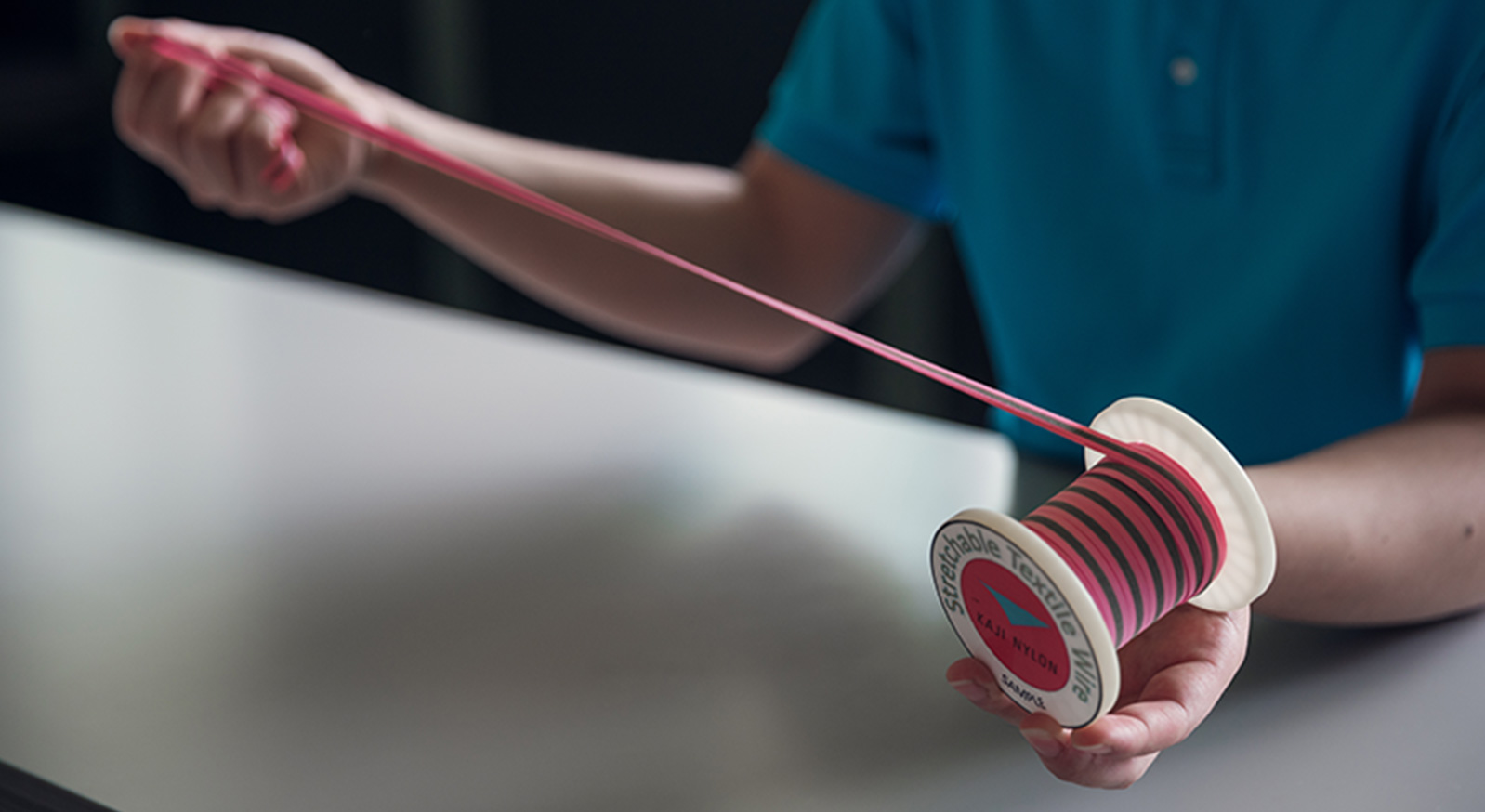 Some manufacturers say they don't know how to use technological innovations involving fibers such as elastic wiring tape. Therefore, we explain our products to customers with great care. However, the collaboration between textiles and technology has only just begun. By acting as a bridge between the two and proposing various ways of using fibers and textiles to change ideas into products, we are building the future of the textile industry.
Our three factory brands
expand the value of synthetic fibers
There are never any walls
between the people in the Kaji Group